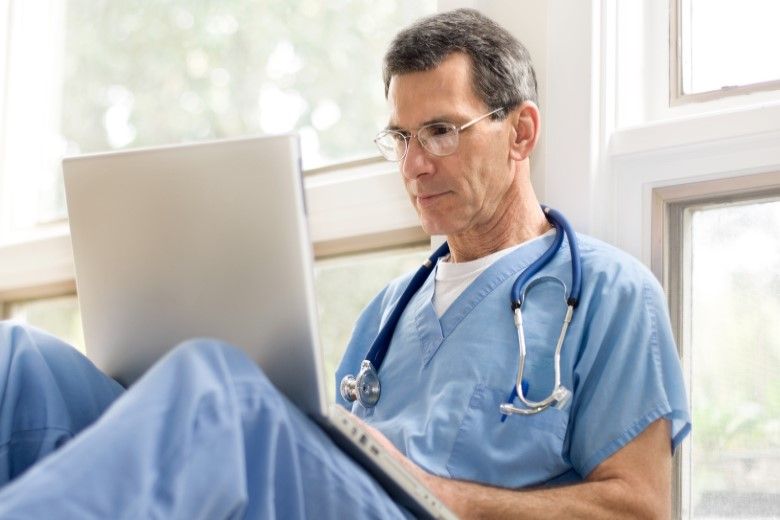 With advancing technology, today's students who wish to pursue advanced degrees have a wide variety of options and career paths to choose from. Many nurses want to continue their education, building advanced skills that allow them to take on more responsibility and seek out senior-level positions.
For nurses looking to advance in their careers, an online Master of Science in Nursing (MSN) degree is more accessible than ever and can allow them to focus on a particular specialty, such as family practice. An MSN with a family nurse practitioner specialization allows nurses to dedicate themselves to improving the lives of others and achieving their professional goals.
Family Nurse Practitioner Specialty
Many nurses choose to pursue an advanced degree with the goal of gaining new levels of responsibility, advanced technical expertise, or the opportunity to move into an administrative leadership position. Among MSN degree programs, Ohio University is proud to offer the Family Nurse Practitioner (FNP) specialty for nurses who would like to specialize in family care, treat patients of all ages, and perform some physician responsibilities.
Using the skills gained from an MSN with an FNP specialization, fully certified FNPs have more job autonomy than entry-level nurse practitioners. FNPs can assume a more impactful role in the lives of their patients, including administering medical tests and prescribing medications.
As qualified nurses with a master's-level nursing degree, FNPs enjoy a broader scope of practice and can put long-term care plans in place for their patients, educating them on disease prevention and improving their lives for the future. Trained to perform diagnoses through all stages of a patient's life, FNPs have the opportunity to build relationships with their patients, allowing them to work toward more positive health care outcomes.
Family Nurse Practitioner Education Requirements
As a master's-level nursing degree, the family nurse practitioner specialty requires nurses to meet several educational requirements and certifications. After completing a Bachelor of Science in Nursing (BSN), nurses must also be qualified as registered nurses (RNs) and graduate from a nurse practitioner (NP)-focused graduate master's program. Additionally, to practice as fully certified FNPs, nurses must earn an FNP certification from a recognized nursing certification board.
The path to becoming a family nurse practitioner with an MSN can be a long one but can make all the difference in becoming a nursing leader. Advanced certification can allow nurses not only to set their professional schedule but pursue their specialty and coveted senior-level positions, earning the workplace autonomy and increased salary that accompany them.
Cost
In general, online degree programs are more economical than traditional programs. With online programs, the difference between resident and non-resident tuition is often smaller. Additionally, online students may realize savings in commuting and housing costs, and the price of books and online course materials.
Additionally, financial aid is often available for online degree programs. If you qualify, there are a variety of loans, subsidized and unsubsidized, and federal sources that may help with the cost of returning to college. Some employers also provide tuition assistance to their employees.
Accreditation
When selecting a program or school, it is important to research its accreditation. Programs are evaluated against a series of standards and criteria to judge their quality before they are granted accreditation. Keep in mind that financial assistance may depend on whether you enroll in an accredited program.
In nursing education, The National League of Nursing Accrediting Commission (NLNAC) and the Commission on Collegiate Nursing Education (CCNE) grant accreditation to master- and baccalaureate-level nursing degrees*. These bodies grant accreditation for specific periods of time, so you'll want to make sure the accreditation is still active before you enroll.
*The master's degree program in nursing at Ohio University is accredited by the Commission on Collegiate Nursing Education (http://www.ccneaccreditation.org).
Flexibility
For many students, online degree programs offer the perfect blend of flexible class schedules and live classroom interaction. Each online course requires students to put in just as much time and effort as a traditional campus course. However, online programs afford students a bit more flexibility in their scheduling. At most schools, the MSN program can be completed in just over two years, but some students opt to take courses at a more relaxed pace and finish the program in three to six years.
Clinical requirements are another aspect of advanced nursing education to consider. In most online MSN programs, nurses can meet these requirements at facilities near their homes. Students must coordinate their schedule with faculty members and the approved facilities to complete this necessary piece of their higher education.
Consider Earning an MSN Degree
Nurses play a vital role in our health care system. With hard work and dedication, family nurse practitioners (FNPs) can improve the lives of their patients and work toward improving patient outcomes over the long term. With the advanced knowledge and skills to take on the challenges of a supervisory nursing role, nurses with a Master of Science in Nursing working as family nurse practitioners are on the forefront of health care today.
If you aspire to an advanced career in nursing, Ohio University's online Master of Science in Nursing program can help you gain the skills and experience to take your nursing career to the next level. With its fully online program, robust and practical curriculum, and experienced faculty, Ohio University's online MSN program was created to prepare you to meet the challenges of modern nursing.
Discover how you can improve the lives of others as a family nurse practitioner. 
Recommended Reading
BSN vs. MSN: Advance Your Nursing Career
Nurse Burnout Prevention Strategies for Nurse Leaders
Sources:
American Association of Nurse Practitioners, "Are You Considering a Career as a Family Nurse Practitioner?"
American Association of Nurse Practitioners, Nurse Practitioner (NP) Certification
American Association of Nurse Practitioners, The Path to Becoming a Nurse Practitioner (NP)
Indeed, Nurse Practitioner Salary in United States
U.S Bureau of Labor Statistics, Nurse Practitioners
U.S News, "How Much Does a Nurse Practitioner Make?"