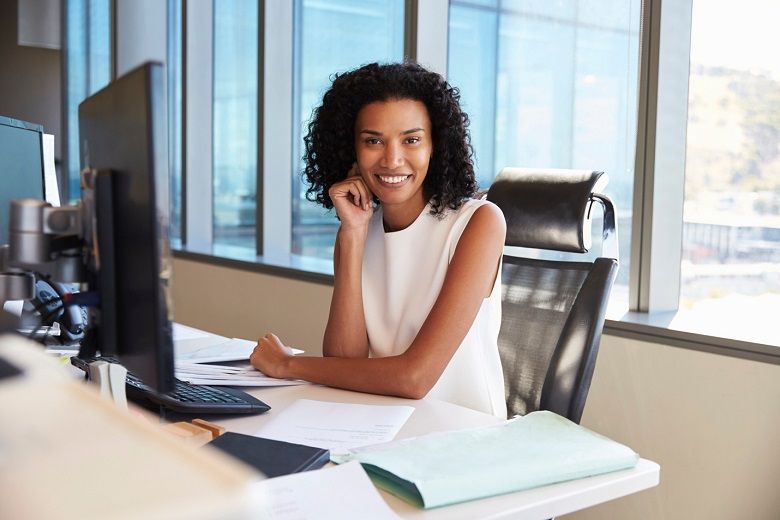 Engineering management might seem at first glance to refer to a position of seniority within an engineering firm or team. However, the term "engineering manager" is far from a hierarchical formality.
An engineering manager's role is vital to the success of engineering projects and firms. What jobs you can get with an engineering management degree, and their day-to-day roles and responsibilities, can look very different from traditional engineering roles. From employee and financial management to overseeing product quality and efficiency, engineering managers steer projects and their organizations toward success.
The field of engineering management refers to a specific skill set that combines those required for engineering and management into a unique and integrated role. The engineering management position draws from a wide set of aptitudes, challenging graduates and often resulting in a highly fulfilling career. With postgraduate training, such as a Master of Engineering Management (MEM), graduates can prepare to take on key roles in engineering and reach their professional goals.
What Is an Engineering Management Degree?
When deciding between career paths in engineering, it is crucial to understand what jobs you can get with an engineering management degree versus the many traditional engineering specialties. As a position focused on the management aspect of engineering projects, an engineering manager is dedicated to the success of a project, as opposed to the hands-on building of the project itself.
Finding success in engineering management requires the intersection of a variety of abilities, combining a foundational knowledge of engineering principles with the hard and soft skills required to be a successful leader. Tasked with the planning and coordination of projects — from supervising research and development teams to overseeing budgets, and ensuring efficient and cost-effective project execution — achieving success as an engineering manager is a careful balancing act.
Engineering Management Courses
Building the necessary knowledge and skills to manage complex projects requires a broad spectrum of engineering management courses. Pursuing an advanced degree in engineering management can be a crucial stepping-stone for many graduates, balancing the fundamentals of engineering as well as leadership and management. When seeking out the right degree program, many graduates would benefit from one that offers an experienced faculty, providing a comprehensive understanding of the following components.
Leadership and management: Courses designed to help students develop their leadership skills are vital to any Master of Engineering Management degree program. Engineering managers must be able to manage teams, make sound decisions, communicate well, and effectively motivate their subordinates. High-level leadership qualities are necessary to successfully perform an engineering manager's responsibilities.
Business principles: Engineering managers not only work with engineers but might interface with professionals in a variety of other fields: finance, executive management, human resources, accounting, and more. Thus, engineering managers must possess at least a foundational understanding of these types of roles and the underlying business principles that guide them.
Engineering-specific courses: More generic management degree programs, like those that focus on business administration or organizational leadership, lack the engineering-specific applications that a Master of Engineering Management can provide. Students in an MEM program can expect a high level of engineering competency and associated coursework. This proves an excellent advantage over generic programs because MEM students can study exactly the types of scenarios they might encounter on the job.
Essential Skills for MEM Students
MEM programs seek to develop the skills required to excel in an engineering management role. Certain aptitudes can be an advantage to MEM students, and pursuing the right engineering management courses can prepare graduates with the practical skills and knowledge to find success in the engineering profession. Some of these valuable skills include:
Communication: Engineering managers must not only be able to supervise the professionals designing a project but must also be able to coordinate with multiple other department leads.
Problem-solving: It is the nature of the invention that there will be obstacles and challenges. As project coordinators, engineering managers must be able to adapt and respond to challenges.
Business sense: Many of the jobs you can get with an engineering management degree place graduates in supervisory roles. These roles often involve spearheading or pitching projects — and strong business acumen can help an engineering manager see a project or assignment from a more holistic perspective and contribute knowledgeably to business-oriented discussions and decisions.
Skill development: A love of learning can aid engineering managers, who must stay apprised of current engineering practices, build in-depth knowledge of other practice areas to more effectively communicate with those in other fields and departments, and earn additional certifications or take additional training throughout their careers.
Careers for MEM Graduates
Graduates of MEM programs are vital to the engineering industry. They bridge the gap between technical engineers and those in vastly different lines of work — business management, executive teams, financiers, end-users or clients, and more. Without an "interpreter" who can effectively communicate and speak the language of various types of industry professionals, projects can prove extremely difficult.
Engineering managers are important to the success of any engineering project and can be employed in a wide variety of industries. The following are just a few examples of industries with jobs you can get with an engineering management degree.
Biomedical: Engineering managers within the biomedical industry are responsible for developing or improving medical equipment. They often work in research and development capacities and can lead teams that push the cutting-edge of medical technology.
Software: Software engineering managers often manage teams charged with software development of various types. This could range from developing in-house business applications to building consumer games and other products.
Civil: Civil engineering managers work on architecture or infrastructure teams to oversee building projects that affect the natural environment. These could range from bridges or industrial projects to state-of-the-art facilities, transportation infrastructure, and more.
Any sub-niche of the engineering industry that an engineering manager chooses will present its own unique challenges, work environments, and advancement opportunities.
Engineering managers exist within a multi-disciplinary realm. They interact not only with the technical demands of accomplishing feats of engineering but with the nuanced challenges of leadership and communication necessary to run a team effectively and bring out each individual's strengths to the fullest. Earning a MEM degree is the first step to entering an entirely new realm of engineering responsibility and reaching new career heights.
Take Control of Your Future as an Engineering Manager
Engineering managers are instrumental to the success of engineering projects and, by extension, their engineering firms. Overseeing crucial aspects ranging from coordinating teams to cost-effective research and development and properly executing design strategies, engineering managers can steer projects toward success.
Earning an advanced degree, such as the online Master of Engineering Management from Ohio University, can make all the difference in preparing engineers to become leaders in engineering management.
The MEM program from Ohio University was created to provide students with a well-rounded and practical education. A fully online program, it combines graduate-level leadership and management skills with high-level engineering practices.
Discover how you can take control of your future with an advanced degree in engineering management.
Recommended Reading
Engineering Management Career: What to Expect
Engineering Trends for Managers
Project Management Skills for Engineer Managers
Sources:
BetterTeam, Engineering Manager Job Description
Indeed, Engineering Manager Job Description: Top Duties and Qualifications
Payscale, Average Senior Engineering Manager Salary
U.S. Bureau of Labor Statistics, Architectural and Engineering Managers
ZipRecruiter, What Is a Senior Engineering Manager and How to Become One