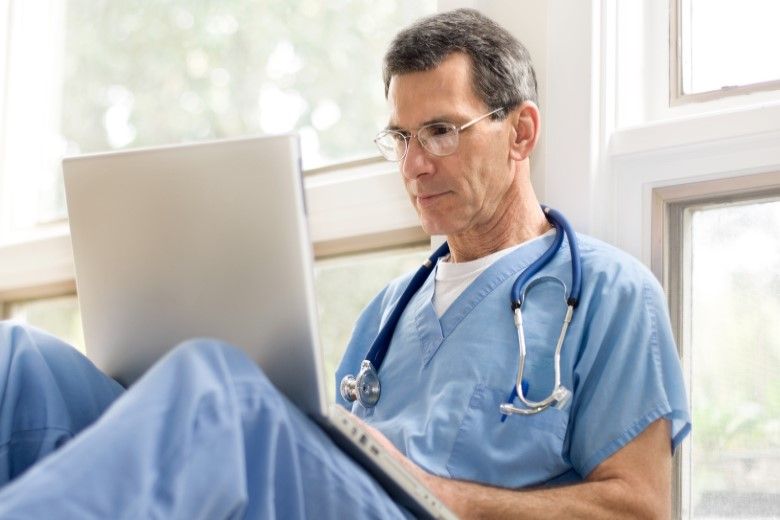 With advancing technology, today's students wishing to pursue advanced degrees have a wide variety of options. In particular, there are many nurses who wish to continue their education but need more flexible schedules than those allowed by traditional schools.
Thanks to the widespread use of the Internet, an online Master of Science in Nursing (MSN) degree is more accessible than ever before. The World Wide Web has become an essential element in the training, development, and education of nurses. If you are comfortable with technology and have reliable access to the Internet, an online learning program maybe an ideal way for you to continue your education.
Family Nurse Practitioner Specialty
Many nurses choose to pursue an advanced degree with the goal of gaining new levels of responsibility, advanced technical expertise, or the opportunity to move into an administrative leadership position. Within the MSN programs, Ohio University is proud to offer the Family Nurse Practitioner speciality for nurses who would like to specialize in family care and treat patients of all ages just as a physician would. They are trained to diagnose and treat medical problems, as well as to write prescriptions.
Cost
In general, online degree programs are more economical than traditional programs. With online programs, the difference between resident and non-resident tuition is often smaller. Additionally, online students also may realize savings in commuting and housing costs. The price of books and course materials may also be lower because many resources are available online.
Financial aid is available for online degree programs. If you qualify, there are a variety of loans, subsidized and unsubsidized, and federal sources that may be able to help with the cost of returning to college. Some employers also provide tuition assistance to their employees.
Accreditation
When selecting a program or school, it is important to research their accreditation. Programs are evaluated against a series of standards and criteria to judge the quality of the program before they are granted accreditation. In nursing education, The National League of Nursing Accrediting Commission (NLNAC) and the Commission on Collegiate Nursing Education (CCNE) grant accreditation to master and baccalaureate-level nursing degrees. These bodies grant accreditation for specific periods of time, so you want to make sure the accreditation is still active when you enroll. Financial assistance may depend on whether or not you are enrolled in an accredited program. You can confirm a school's accreditation at the NLNAC and CCNE websites.
Flexibility
For many students, online programs are the perfect combination of flexible class schedules and live classroom interaction. Each online course requires students to put in just as much time and effort as a traditional campus course. However, online programs do allow students a bit more flexibility in their scheduling. At most schools, the MSN program can be completed in just over 2 years, but some students opt to take courses at a more relaxed pace and finish the program in 3 to 6 years.
Clinical requirements are another aspect of advanced nursing education to consider. In most online MSN programs, nurses can meet these requirements at facilities near their homes. Students must coordinate their schedule with faculty members and the approved facilities in order to complete this necessary piece of their higher education.
Support
Online schools typically offer similar resources and support systems as traditional schools. Professors hold online "office hours" and are available to answer student questions and provide additional support when necessary. Additionally, university services such as career centers and alumni networking resources are available to all students.
Today's online MSN programs are more technologically advanced and directed at meeting individual student needs than ever before. Having the ability to continue working while taking classes makes online education very attractive to those nurses who are motivated and self-disciplined enough to complete the coursework.
Learn More
For students who aspire to an advanced career in nursing, Ohio University's online MSN program helps them gain the skills and experience necessary to take their nursing careers to the next level. Learn more about Ohio University's online Master of Science in Nursing.
Sources
All Nursing Schools.com, Nursing School Accreditation: What It Means & Why It Matters
Online Nurse Practitioner Programs Online, Acute Care Nurse Practitioner (ACNP) Career
Minority Nurse.com, Online Versus Traditional Nursing Education: Which Program Meets Your Needs?